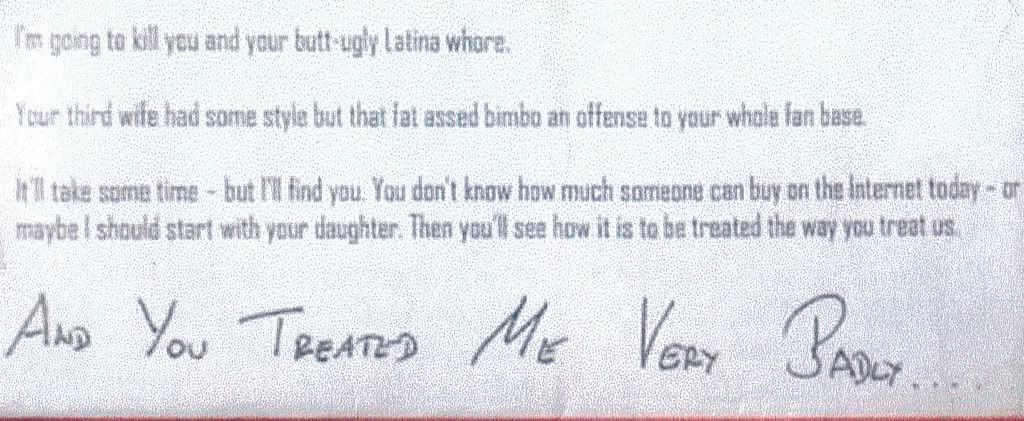 Update: On Feb. 19, 2009 Heidemarie Schnitzer was captured and arrested by Tijuana police. Within weeks she was deported to Austria where she stood trial on April 14, 2009. After being found guilty of stalking and sending death threats to David Caruso, Judge Guenther Boehler sentenced her to prison for 7 months. Following her incarceration, she was transferred to a mental facility for an undisclosed period of time.


It has been nearly 4 months since Heidi Schnitzer fled Austria to avoid prosecution on charges she stalked and threatened to murder David Caruso, his daughter Greta Caruso and Liza Marquez. Recent intelligence suggests that Schnitzer is planning to illegally enter the US as soon as possible to carry out her death threats against the actor and his family. The U.S. Border patrol remains on high alert with photos of this dangerous fugitive at each checkpoint.

Intelligence sources strongly suggest that the stalker may attempt to carry out her death threats prior to CSI Miami's season premiere scheduled for late September. The FBI's NCIC has all of the necessary information on Schnitzer that will aid in her detainment and eventual deportation if caught attempting to enter the U.S. What has officials concerned though is the fact that Schnitzer has already escaped from her own country twice. They fear that she could slip into the U.S. undetected posing a grave threat to David Caruso and his family.


Heidi Schnitzer remains on the lam hiding out in the Tijuana, Mexico area. She is armed and considered to be extremely dangerous. Do not attempt to apprehend this woman. Contact the U.S. Border Patrol at 1-800-232-5378 , the FBI or Austria's Bundeskriminalamt at +43-(0)1-531 26-0.